Complete Package $99.00
Complete Package with Ext. $149.00

The Flat Line Boom Package Contains:
Port & Starboard Lock Tubes

Two Sets of Booms

Two Shock Lines

Instructions and Warranty
* Downrigger Release Clips sold separately $30 a set.
*To Order Release Clips separately Click Here.
Any Downrigger Release clips Will Work
Click to see recommended release clips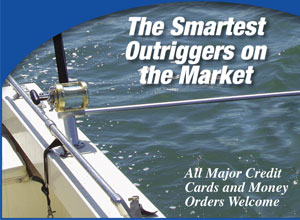 Also Available
Additional 2 foot extensions will increase the booms to 6 feet for additional spread.
Price for set of 2 foot extensions sold separately are $50.00.  S&H is free in the contiguous 48 states.
Order Options
E-mail your order to

flb@flatlineboom.com

Most all credit cards are accepted or click on Buy Now for Paypal

For Buy Now option call for the total price to enter 

Call 239-574-5777 to place order

Order online today