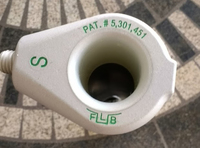 USES THE EXISTING
ROD HOLDER
Simply insert the lock tube
cylinder into the existing rod
holder and the booms
will lock in place.
For reloading simply swing the
boom into the cockpit, reload,
then let the boom lock
automatically in position.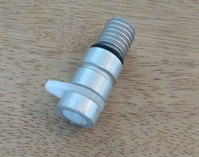 You are looking at the smartest portable outrigger on the market!
Extends the beam of your boat 8 feet or (12 feet optional)

Places the bait outside the prop wash to more productive waters

Allows more trolling lines

You can use your favorite release mechanisms or purchase ours. Click Here.
Click Here for more images of Flat Line Boom being used.
Warranty and Exploded View of Parts Click Here.

Instruction Manual PDF

. Click Here.